The School of Music at DePaul University has long been renowned for its outstanding alumni, students and faculty. From innovative performers coming together to make a landmark new sound to Grammy-nominated sound engineers working today, DePaul alumni have been making their mark across the music industry for decades.
In collaboration with the School of Music, we've put together another playlist featuring the work of DePaul alumni. Listen on Spotify or Amazon Music and enjoy!
Heard 'em all? Check our Volume 1 of the DePaul Playlist!
Joe Clark (MUS '08, MM '10)
"Free-Wheeling" – Lush
Lush, Joe Clark's (MUS '08, MM '10) first big band record, features many other DePaul faculty and alumni. Clark is a faculty member who teaches Aural Training and Musicianship at the School of Music.
Tomeka Reid (MM '02)
"L'albero secco" – Hear in Now
Described as a "New Jazz Power Source" by the New York Times, cellist and composer Tomeka Reid (MM '02) has emerged as one of the most original, versatile and curious musicians in Chicago's bustling jazz and improvised music community over the last decade.
Steve Wallace (MM '13)
"Angel" – The Adventures of…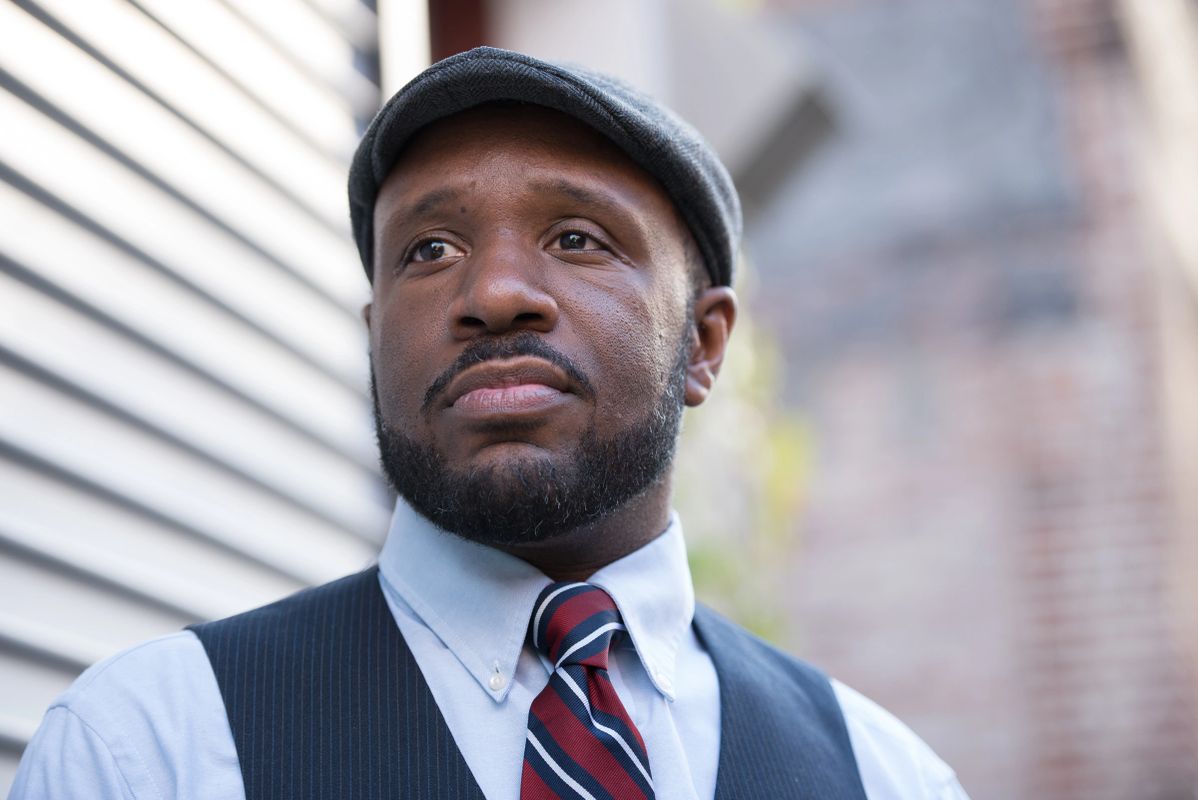 Steve Wallace (MM '13) is a composer, arranger, producer, and member of the BMI Lehman Engel Workshop for Composers. "Angel," the first single from The Adventures of… is dedicated to Wallace's daughter.
Nora Shaffer (MM '12, CER '14); Erin Miesner (MM '12); Cally Laughlin (MUS '09, MM '11); Joseph Sanchez (MUS '12)
"Perpetuum Mobile, Op. 257 (arr. for Clarinet Quartet by Erin Miesner)" – Nielsen, Granger, & Strauss
Made up entirely of DePaul alumni Cally Laughlin (MUS '09, MM '11) (left), Joseph Sanchez (MUS '12) (left center), Nora Shaffer (MM '12, CER '14) (right center) and Erin Miesner (MM '12) (right), the Lake Effect Clarinet Quartet, established in 2011, "is focused on translating music originally written for other instrumentation into relevant listening experiences." Through Miesner's original arrangements, the group seeks to celebrate the unique sound and versatility of the clarinet family.
Muriel Anderson (MUS '82)
"Moondance" – Eclipse
Muriel Anderson (MUS '82) was the first woman to win the National Fingerstyle Guitar Championship in 1989. Since then, she's gone on to a successful and varied career, producing 10 studio and live albums and performing alongside fellow guitar legends Chet Atkins, Les Paul, Victor Wooten and Tommy Emmanuel, among others.
Marquis Hill (MM '12)
"Twin Flame" – Modern Flows, vol. 2
Marquis Hill (MM '12) is an internationally renowned trumpeter and was the 2014 winner of the prestigious Thelonius Monk Competition. Influenced in equal measure by contemporary and classical Jazz, Chicago house music, hip-hop, R&B and more, Hill and his working group, the Blacket, have garnered well-deserved praise both at home and abroad. Check out his latest album, Love Tape, from Black Unlimited Music Group.
Rich Daniels (MUS '83)
"Letter from a Birmingham Jail Cell" – City Lights Orchestra – Voices of Freedom
Rich Daniels (MUS '83) is the founder, musical director and conductor of The City Lights Orchestra (CLO) in Chicago, and a member of the School of Music Advisory Board. Since founding CLO in 1974, Daniels has become an important figure in the Chicago music scene.
Michaela Hibbard (MUS '04)
"Canticle, Pt. 1 "The Search for the Beloved": No. 2, The Bride. Where Have You Hidden Yourself?" – Kile Smith: Canticle
Michaela Hibbard (MUS '04) performed on a premiere and recording of a Grammy-winning piece commissioned by the Vocal Arts Ensemble in Cincinnati. "Canticle," composed by Kile Smith, is a 65-minute work setting The Spiritual Canticle of St. John of the Cross, for chorus, three cellos, and percussion. It helped catapult Blanton Alspaugh to his Grammy win as it is one of seven CDs recognized under Producer of the Year, Classical for the 2020 Grammys.