Campus is a little quiet these days during winter break. With the students gone, we're keeping ourselves busy by compiling a list of things you may have loved about DePaul's super-special, super-long winter break. What did we miss?
Kicking off your winter break with Thanksgiving while your friends at other schools were just finishing midterms. Finals? In December? Not at DePaul!
Bypassing some of Chicago's roughest weather in the comfort of your own home. Lake-effect snow? Polar vortex? Yeah, no. We just stayed in bed.
Home cooking and free laundry for six straight weeks. Shout out to mom and dad!
Cranking out a class during December intercession. Full-day classes were totally worth the migraines, right?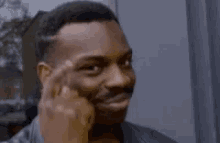 If you did stick around campus, you definitely got a seat on the Red Line for the first time all year.
Starting to get homesick at the end of December for your DePaul family and friends, because even though the long winter break was AMAZING, DePaul will always feel like home.