If you're anything like us, every time you see P.J. Byrne (THE '97) pop up in Wolf of Wall Street or Big Little Lies, you nudge the person next to you and whisper, "Psst… did you know he went to DePaul?" In fact, you may find more DePaul alumni than you'd think as you're filling up your streaming queue over the next few weeks. As such, we've created a handy guide to help you stream all the shows and movies out there featuring the work of DePaul alumni, which we're releasing in three parts! Follow and watch along with us using the hashtag #StreaminDemons!
Missed Part 1? Catch up on the whole Streamin' Demons series: Streamin' Demons Part 1
John C. Reilly (THE '87)
Everybody's favorite Step Brother (available on Netflix), John C. Reilly (THE '87) has become one of the most revered comedic actors of his generation over the last 20 years, starring in films such as Walk Hard: The Dewey Cox Story (available to rent on Amazon), Talladega Nights (also available to rent on Amazon), Wreck-it Ralph (Disney+) and Ralph Breaks the Internet (Netflix and Disney+). Garnering an Oscar nomination for Best Supporting Actor in 2002's Chicago, Reilly has also shown some serious acting chops in films like Paul Thomas Anderson's 1999 classic Magnolia (Netflix) and the more recent 2018 Western The Sisters Brothers (Hulu), and he even received a Grammy nomination for his vocal work in Walk Hard.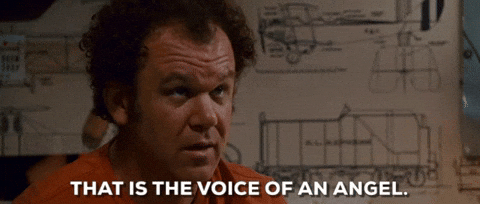 Elizabeth Perkins (THE '81)
Adding to the ever-growing list of DePaul alumni who have played pivotal roles in films that defined an era, alumna Elizabeth Perkins (THE '81) turned her early success opposite Tom Hanks in 1988's Big (HBO Now) into an illustrious career that's still going strong to this day. You can currently see Perkins as Ann Moody in the FOX sitcom The Moodys (Hulu), as Jackie O'Neill in the TV adaptation of Gillian Flynn's Sharp Objects (HBO) and as Melanie Cave in the new AppleTV+ show Truth Be Told (AppleTV+). Perkins also plays a recurring guest starring role in NBC's This is Us (Hulu).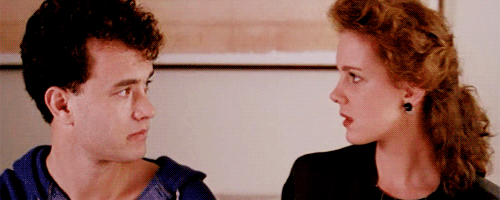 Pil Chang (CDM '11)
2018's Spider-man: Into the Spider-Verse (Netflix) won an Academy Award for Best Animated Feature Film due in no small part to its unique and innovative animation style. Alumnus Pil Chang (CDM '11) played a featured role in bringing the story to life on screen as a modeler in the Visual Effects department.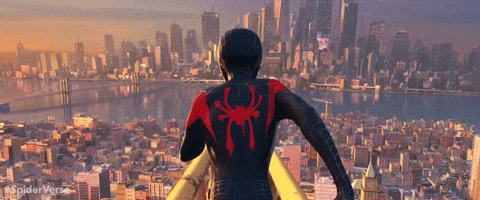 David Dastmalchian (THE '99)
It's hard to imagine making your big screen debut playing a crucial role in 2008's The Dark Knight (available to rent on Amazon), but that's just what happened to alumnus David Dastmalchian (THE '99). You may recognize him as one of The Joker's henchmen in a crucial scene (no spoilers!), as well as in 2018's Ant-Man & The Wasp (Netflix and Disney+). Dastmalchian is a frequent collaborator with director Denis Villeneuve, appearing in 2013's Prisoners (HBO) and 2017's Blade Runner 2049 (available to rent on Amazon). All Creatures Here Below, written by and starring Dastmalchian, is also available to rent on Amazon.
Dennis Dugan (THE '69)
If you've ever watched an Adam Sandler movie, you've probably seen the work of alumnus Dennis Dugan (THE '69). A prolific actor and director, Dugan's most notable work is probably his fruitful and long-lasting collaboration with Sandler. Dugan directed the 90s comedy classics Happy Gilmore (available to rent on Amazon or with a Cinemax subscription) and Big Daddy (available to rent on Amazon), and a sampling of his more recent work includes Grown Ups and Just Go with It (both available to rent on Amazon).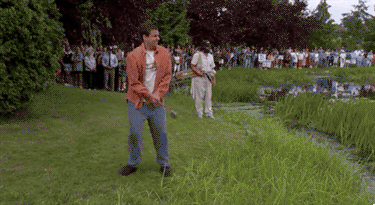 Lauren Lapkus (LAS '08)
Dewayne Perkins (CDM '13)
As a story editor in the writer's room on Brooklyn Nine-Nine (Hulu), alumnus Dewayne Perkins (CDM '13) is responsible for bringing the misadventures of Jake Peralta and crew to the screen. Perkins is also a writer on The Break with Michelle Wolf (Netflix). He's also the co-creator and star of Starving Artists, a web series exploring the trials and tribulations of black millennials in show business.
Art O'Leary (CDM '07)
The work of an editor can often go overlooked, but a good editor can make all the difference. It is precisely the editor's job to take all of the footage captured during filming and present a coherent story–no small task! Just ask alumnus Art O'Leary (CDM '07), whose work as an editor on the Discovery series Deadliest Catch (Hulu) earned him a 2014 Primetime Emmy Award for Outstanding Picture Editing for Reality Programming. O'Leary was also an assistant editor on Iron Chef America (Hulu).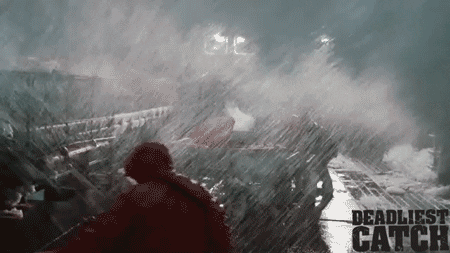 Alexis Auditore (CDM '05)
For nearly ten years, alumna Alexis Auditore (CDM '05) has been working in the physical production department at Marvel Studios. Yep, that Marvel Studios. Auditore's first foray into Marvel films was as the physical asset coordinator for 2011's Thor. She quickly rose through the ranks, recently serving as the manager of physical production on smash hits like Guardians of the Galaxy, Black Panther, Avengers: Infinity War, and Avengers: End Game. All of the Marvel films are available for streaming on Disney+. Check out our profile of Alexis from the Fall 2019 issue of the In the Loop newsletter!
Nic Jones (THE '08)
Getting the lighting just right can make or break a scene, so alumnus Nic Jones (THE '08) has his work cut out for him. As a lighting console programmer on Chicago Fire and Chicago P.D. (both available on Hulu), Jones helps bring the city of Chicago to life for millions of viewers. Jones is also a lighting console programmer for Mindhunter (Netflix).